_______________________________________________________________________________

"
"Our families perish without our seniors to share their wisdom...
Our children suffer when single moms lack resources and support...
Our future depends upon the success of our children and every child is an artist...
Let's work together to help make a difference in our communities, in the world"

Amanda Manigault
Founder, CEO
Seniors, Single Moms & Children


______________________________________________________________________________
HELP SUPPORT THE CAUSE!
Would you like to help our organization? If so, you can click the donate button above and give a donation of any amount. Another way is participating in our fundraiser drive by purchasing a copy of a CD. You have a choice of "Time to get Right" or "The Voice of Elder Wilbert Manigault" These songs were inspired by the Mighty Manigault Specials (a quartet group) where Elder Wilbert Manigault was the founder and lead singer. Some songs are way over 40 years old. The music is like none other. You will truly be blessed beyond measure. 100% of the funds raised will help support our vision and will help change the quality of life for seniors, single moms & children around the world.
​To purchase other products please visit:
CLICK THIS LINK.
PROGRAMS
Senior Cosmetology & Aesthetics Program
The purpose of this program is to help preserve the dignity and self-respect of our senior adults through adult day care & senior centers. We want to improve the appearance and motivation of our seniors by providing beauty services, which helps them feel good about themselves and lifts their self-esteem. We know that when we look good, we feel good, ultimately, creating a sense of personal pride and belonging. It's our quest to provide a touch of beauty that will enhance the overall self-confidence of our adult day participants.
click here for more information.
Young Women Empowerment Association
​This
is a spiritual coaching program designed for women ages 16 and up. (younger if they are mothers) We provide online group coaching in life skills. We also offer entrepreneurial workshops, as well as online training and development to individuals looking to re-develop themselves. This association is a movement of diversity for women all around the world to share a spirit of collaboration in their personal and professional lives. We also connect monthly with girl talk. We believe that in order to be successful in every area of life, your personal priorities and responsibilities must be in order.
click here for more information.
Entrepreneurial Summer Initiative & Food Program
We strive to join forces with other organizations to help feed & empower our youth (up to age 18) ensuring that as many poverty stricken youth are fed healthy, nutritious breakfast and lunch's throughout the summer in low income areas. Statistics show that most children between the ages of 13 and 18 are left at home alone during the summer months while parents work, thus forcing them to find the proper nutritious meals to eat daily.
click here for more information.
______________________________________________________________________________
EVENTS
We have fundraiser events in the community as a way to help families through holiday seasons. We connect with other businesses and organizations to provide resources and opportunities to seniors, single moms & children. We're always looking for volunteers, sponsors, donations and partners to help make our events a success. Below is a list of our annual events. click on the links for more information.
CONTACT
Please complete the contact form below. A representative will contact you within one business day.
Powered by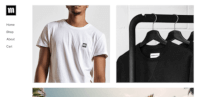 Create your own unique website with customizable templates.